Monospace, a branding agency from Germany, creates corporate identities and designs for projects. The company believes that through design it is possible to create a brand though which customer interactions will be enjoyable and long-term.
Monospace wanted to make changes to the TT Hoves Medium font.
Customization concerned several areas:
• it was required to make changes to the graphics of some characters and to make a display version of TT Hoves Medium;
• draw and embed two company logos into the font file;
• set the alternative forms of characters 0, 1, Q, g, l as default;
• reduce the font file character composition: remove the Cyrillic alphabet, small caps, extended numbers and symbols;
• change the name of the font to TT Hoves GDTI.
The team of TypeType designers and technical specialists has started customization.The designer changed the graphics of 39 original glyphs in one of the faces. Additionally, the style of glyphs with diacritics has been changed.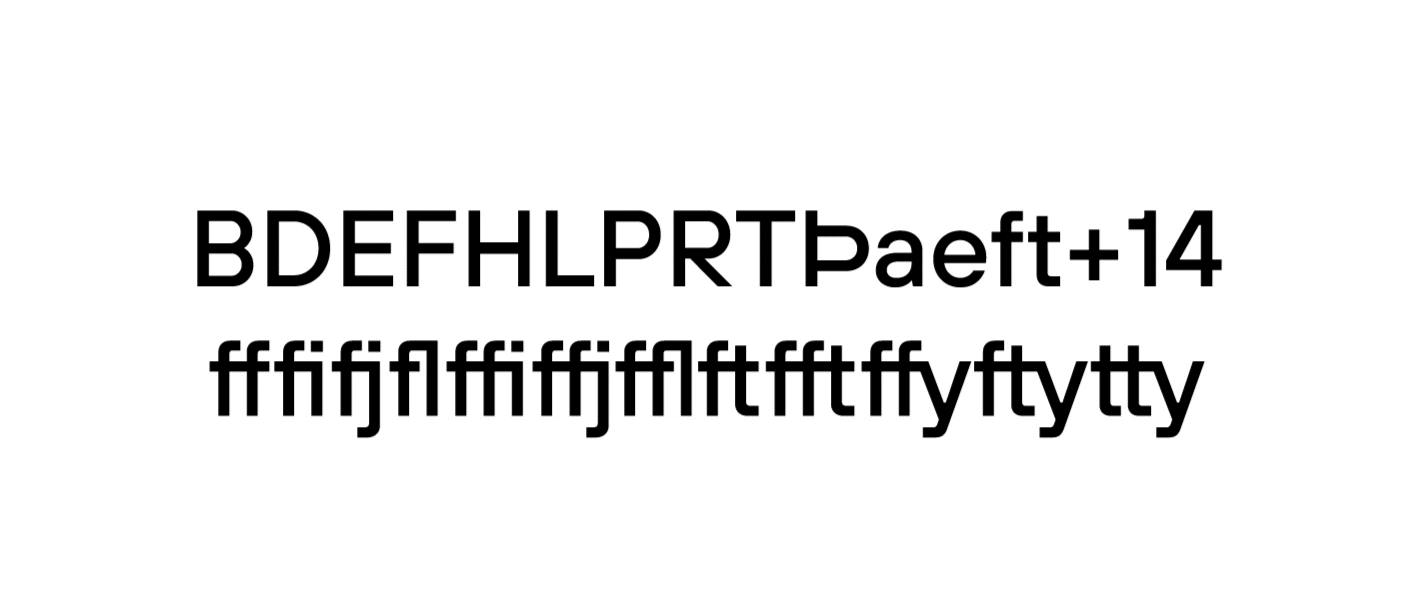 TypeType technical specialists have swapped the alternative signs and the main ones.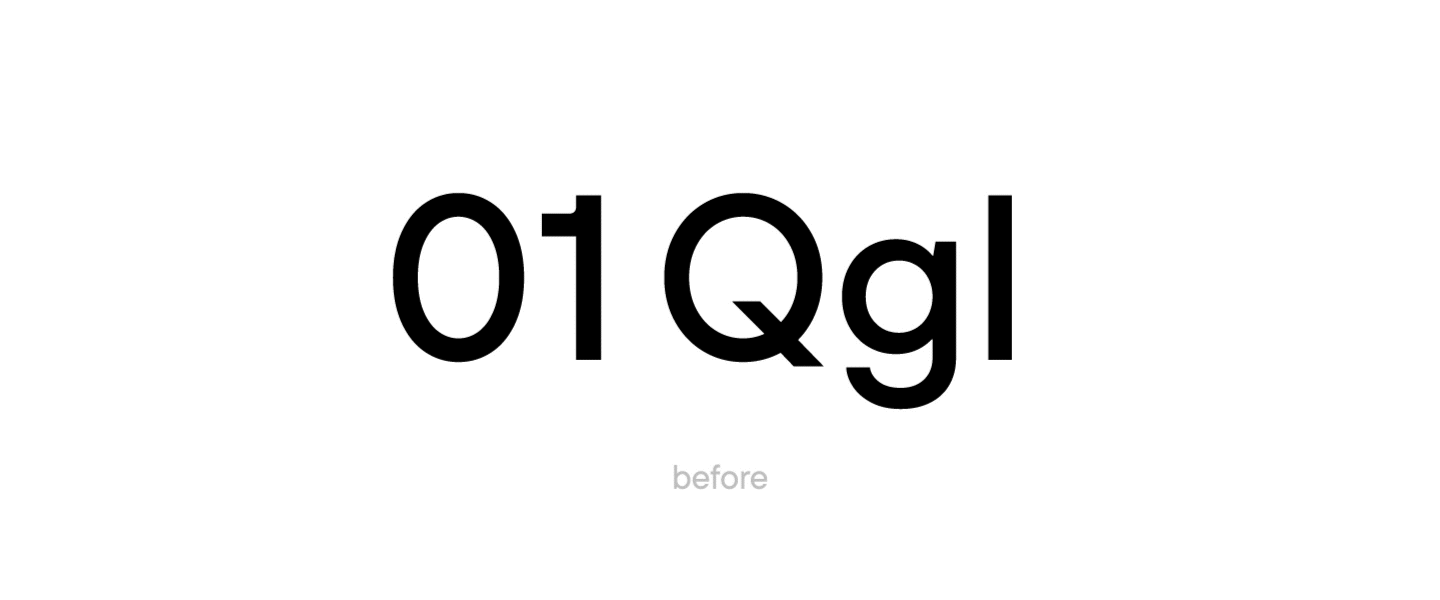 Two company logos were added to the font file.

The font file itself has become lighter: the font character composition has been reduced from 1384 characters to 656 characters.
Before sending the font to the client, the team automatically hinted the font, and the name was changed to TT Hoves GDTI.
In the process of work, another addition appeared in changing the font: the company wanted to additionally customize the text version of TT Hoves. As a result, the alternative shapes of signs 0, 1, Q, g, l were set as default in 8 different styles of TT Hoves, that is, in 4 upright faces and 4 italics. This version of the font was also renamed TT Hoves GDTI Text.
As a result, TypeType provided Monospace Albert & Buettner GbR with customized versions of TT Hoves display and text fonts with smaller character composition, new graphics for some glyphs, and new names.